Regular price
$380.00 USD
Regular price
Sale price
$380.00 USD
Unit price
per
Sale
Sold out
The difference is in the details. Handmade stitching and delicate stripes made of natural indigo dye characterizes this complementary piece.
45" x 78" (130cm x 200cm)
TYPE OF COTTON

100% wild with cotton from Guatemala.
Hand-harvested, hand-spun, hand-woven.
Natural indigo dye.

CRAFTSMANSHIP

Handwoven on back strap loom by Mayan Tz'utujil weavers in Guatemala.
CARE

For a lifetime of cozy comfort, wash separately in cold water on the gentle cycle with your usual detergent. Tumble dry low.
MESSAGE FROM OUR FOUNDER

Picnic essential!
It's large enough, but light and easy to carry. Very easy to wash.
Also great for Sundays lounging on the couch and cozy cuddles in bed :)
Share
View full details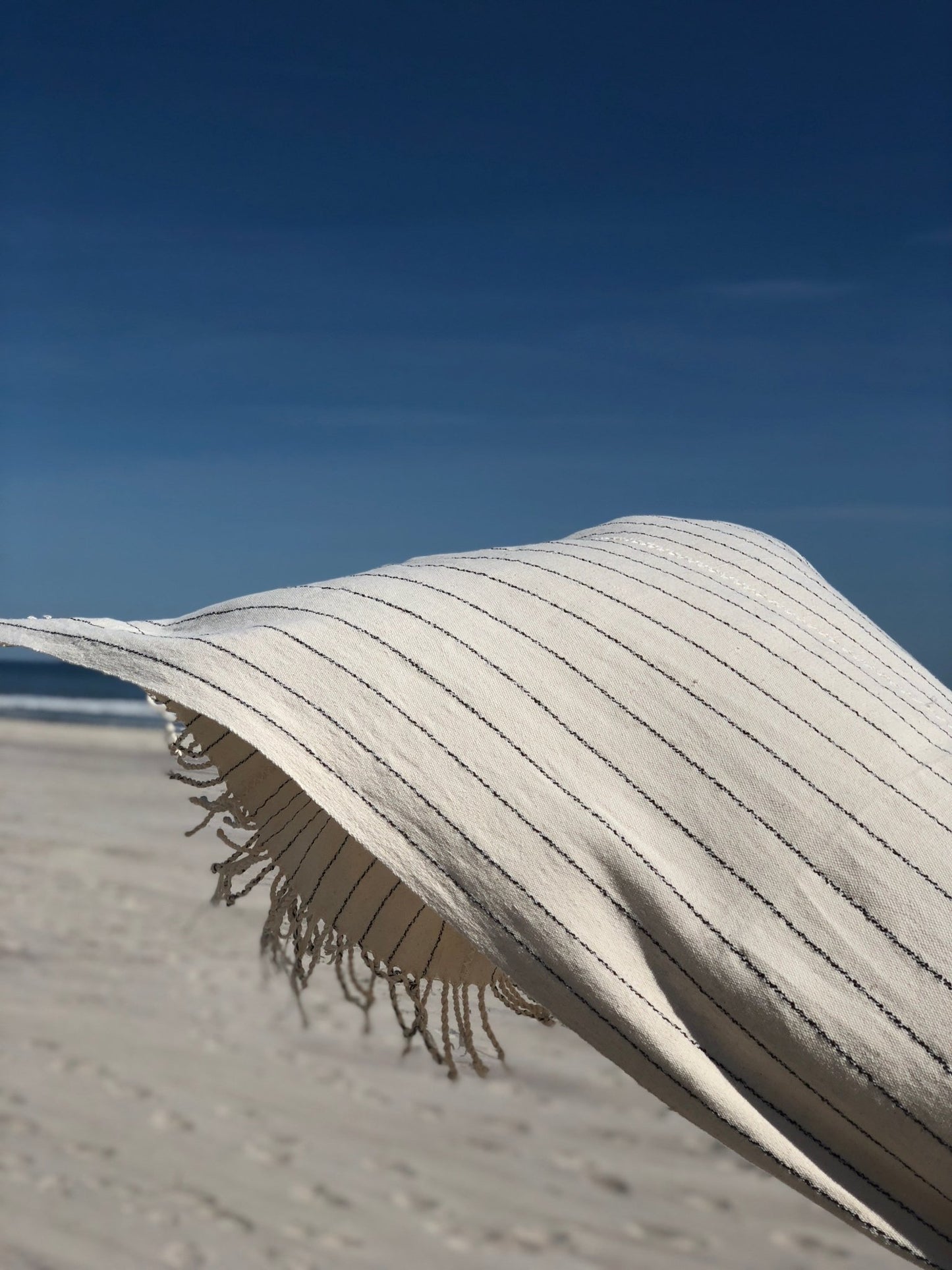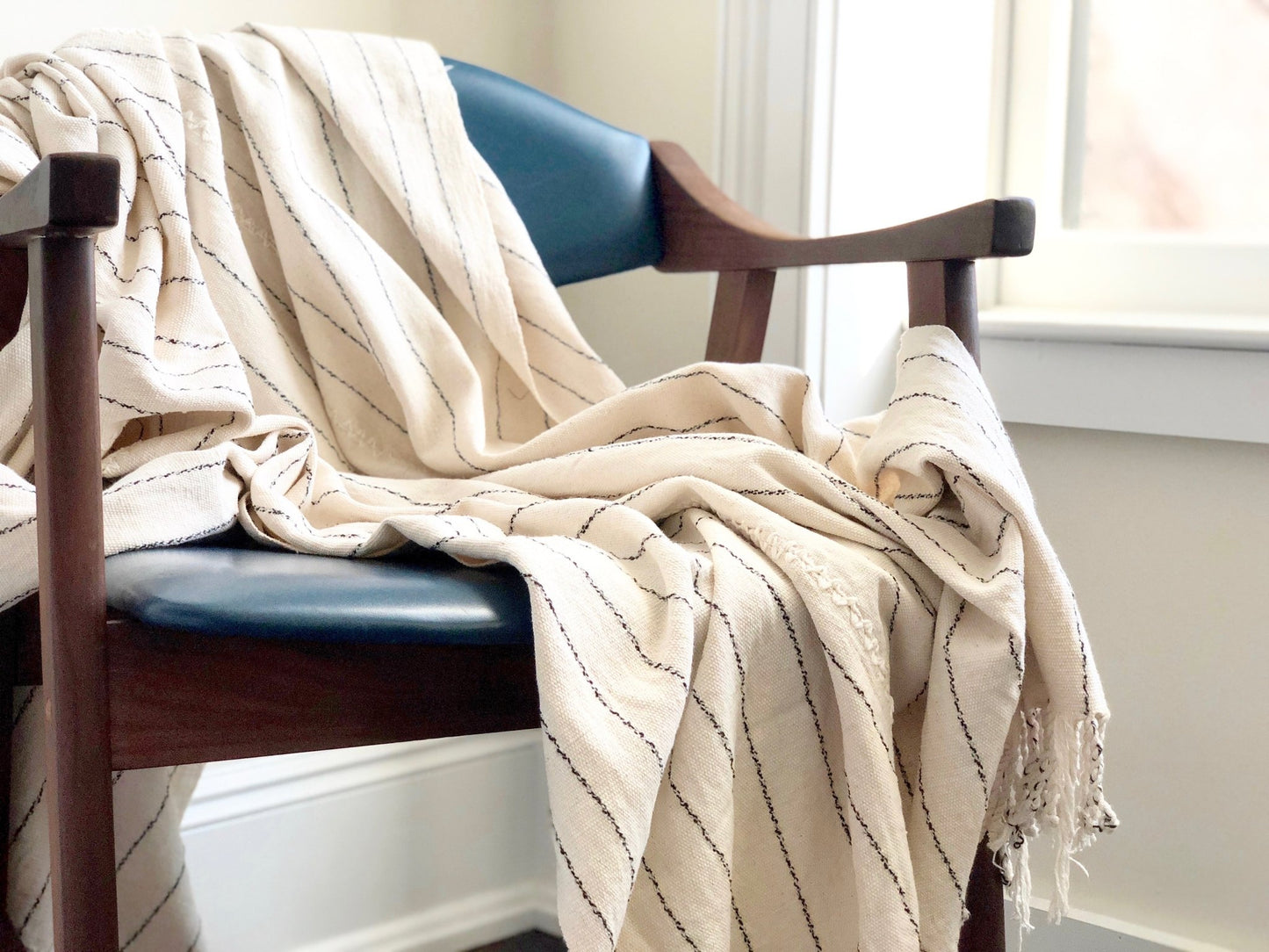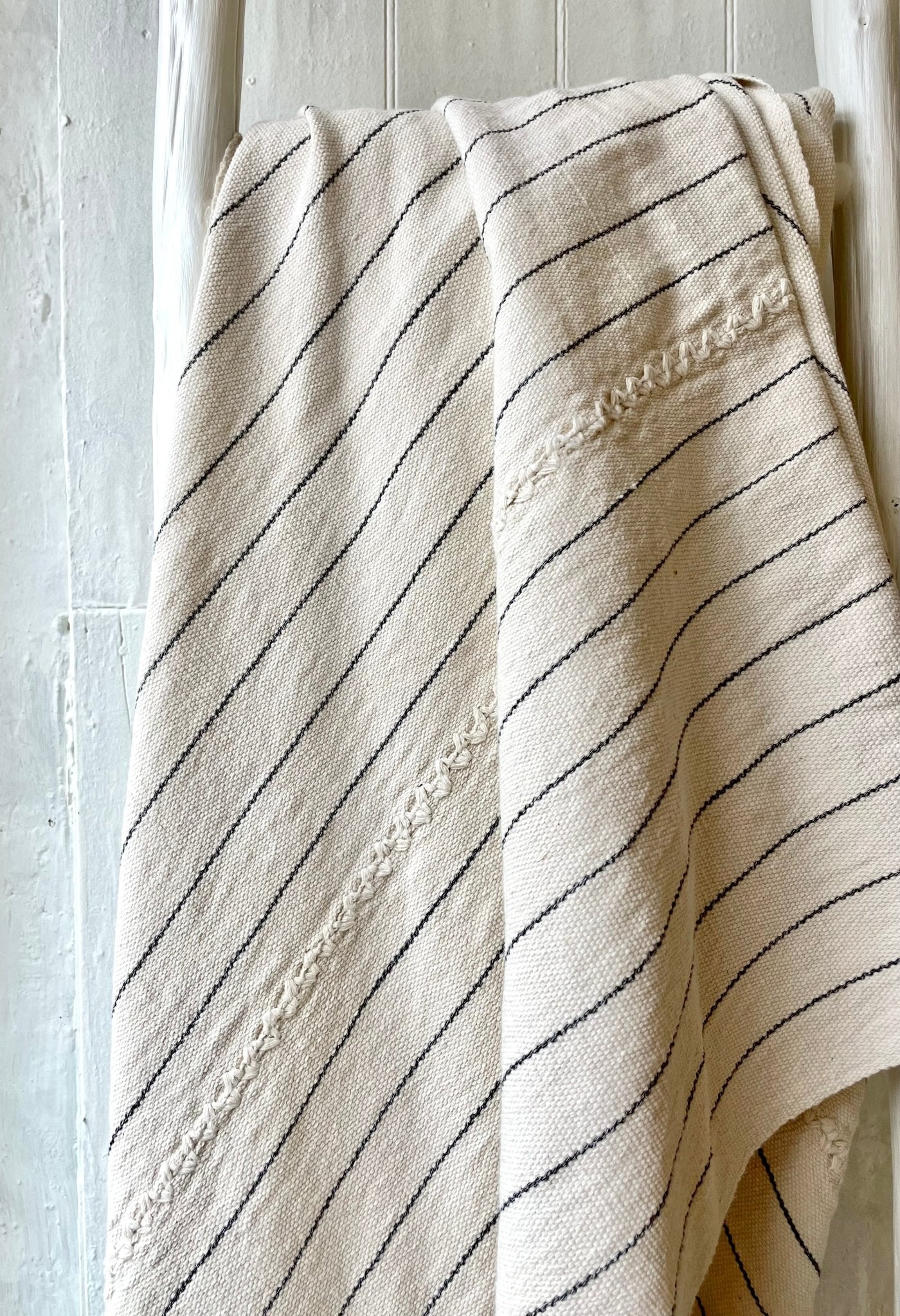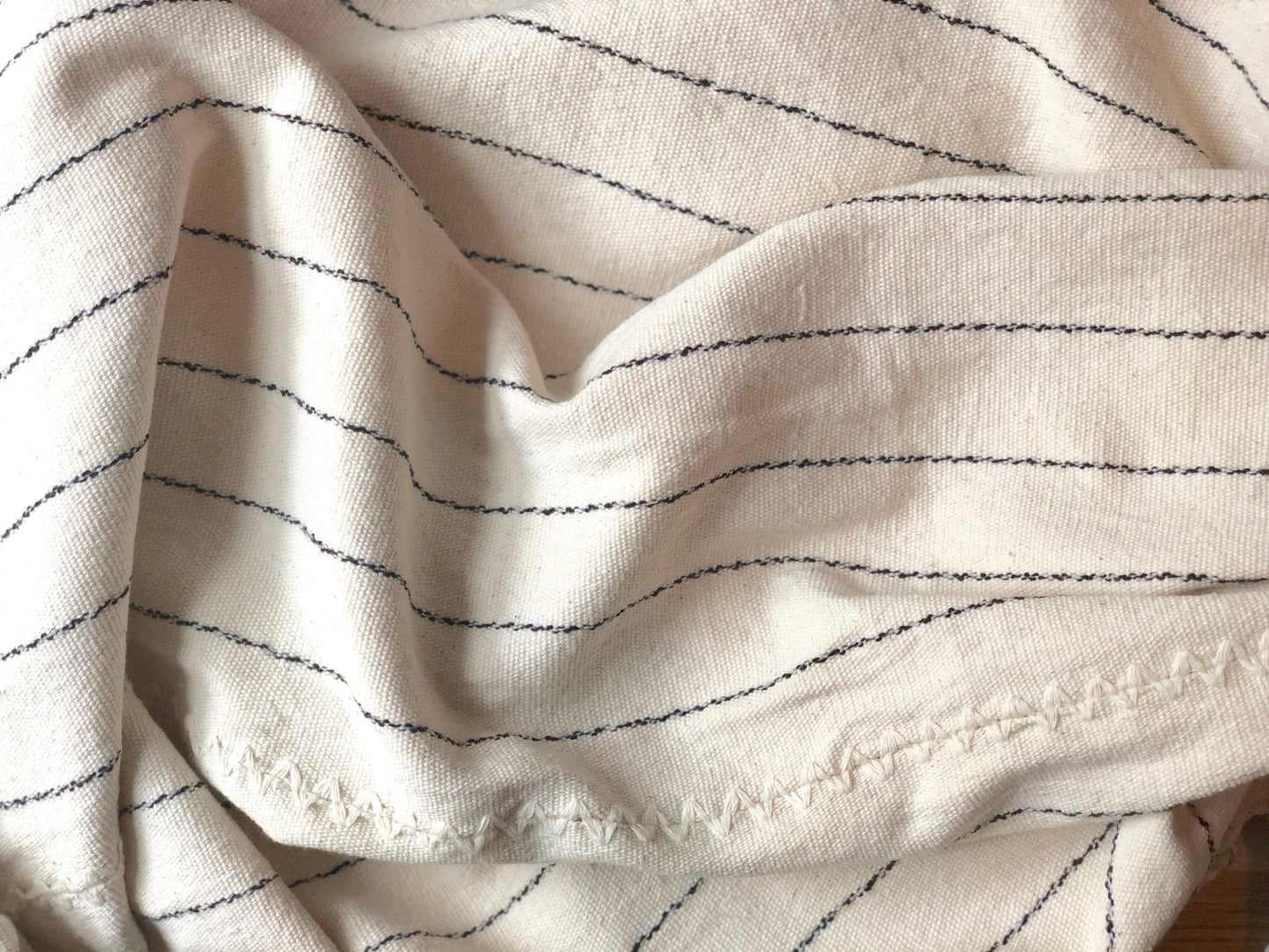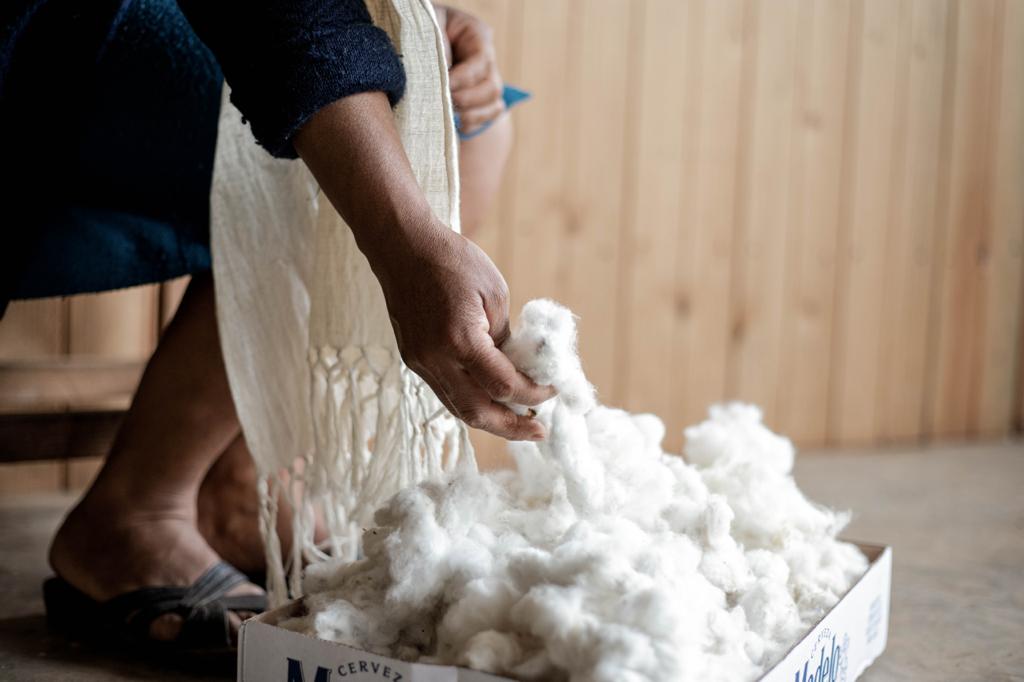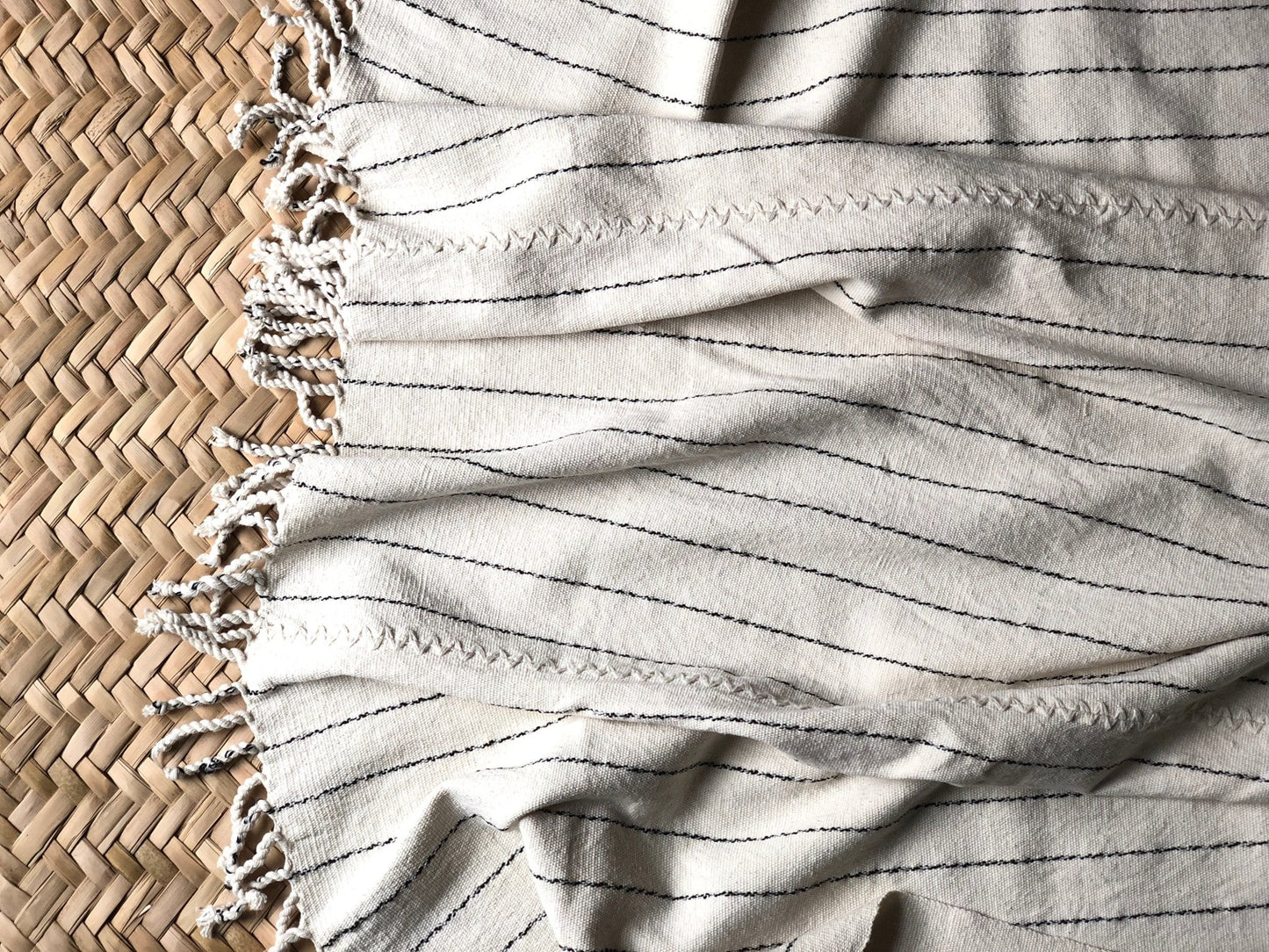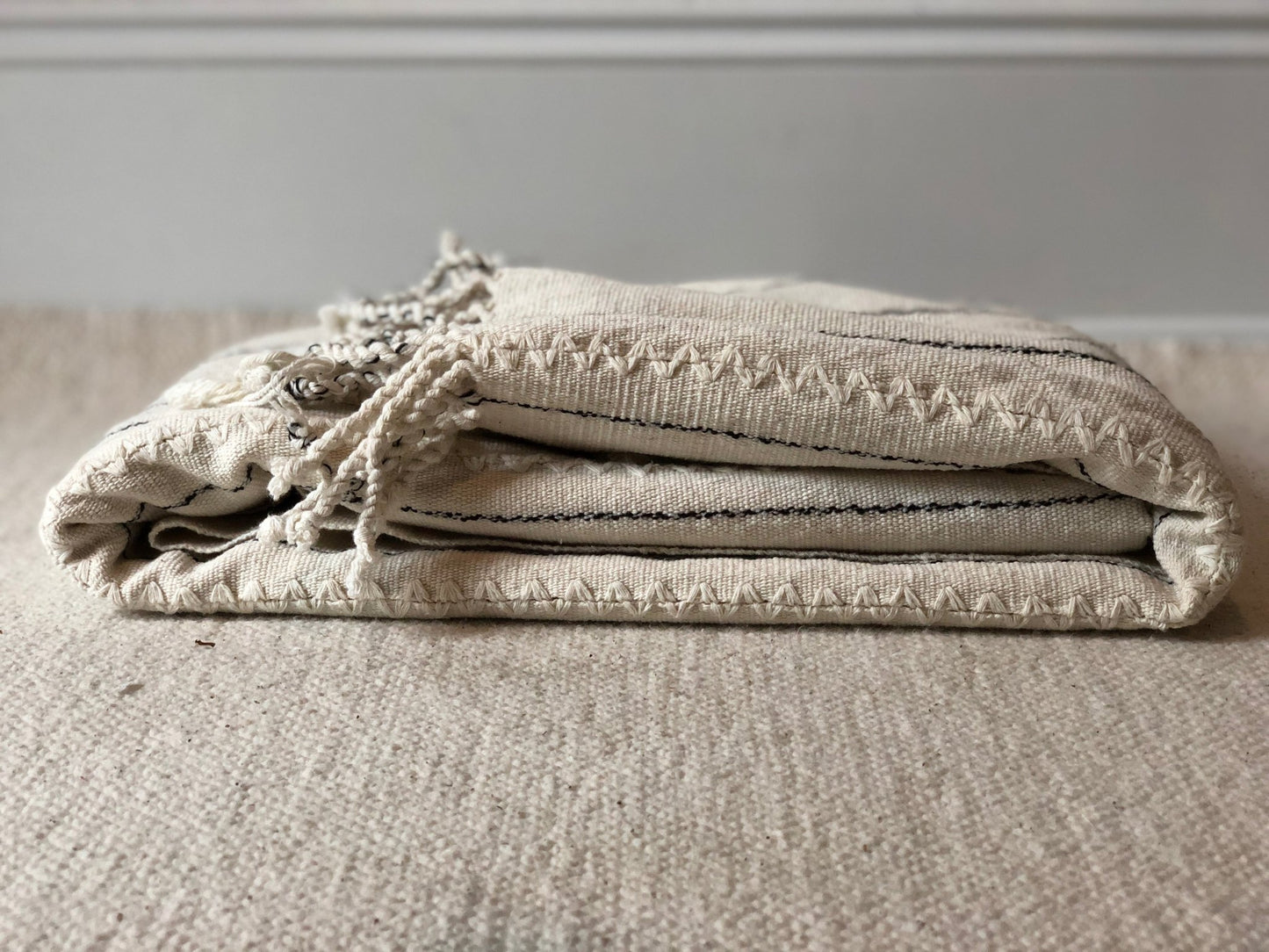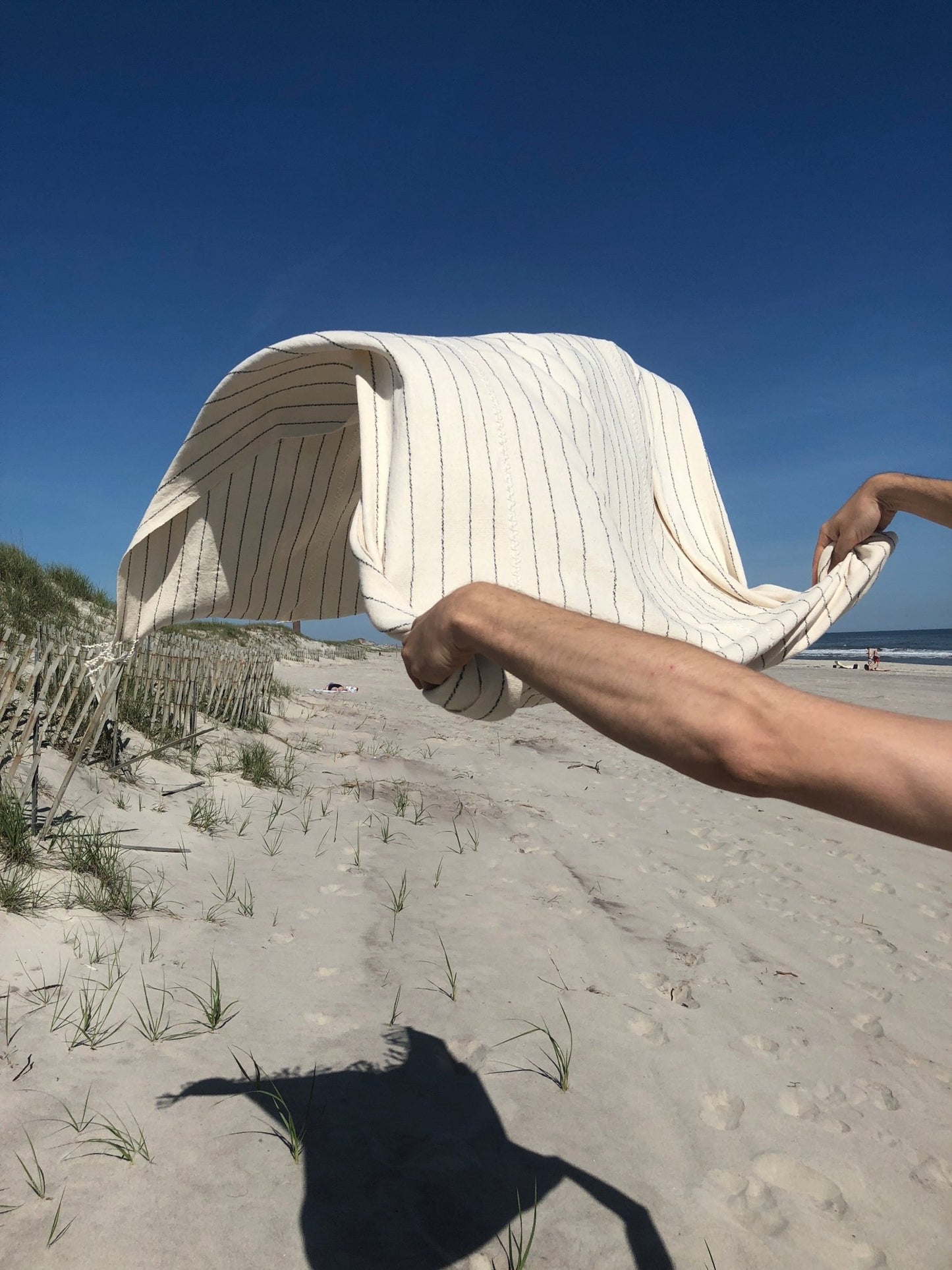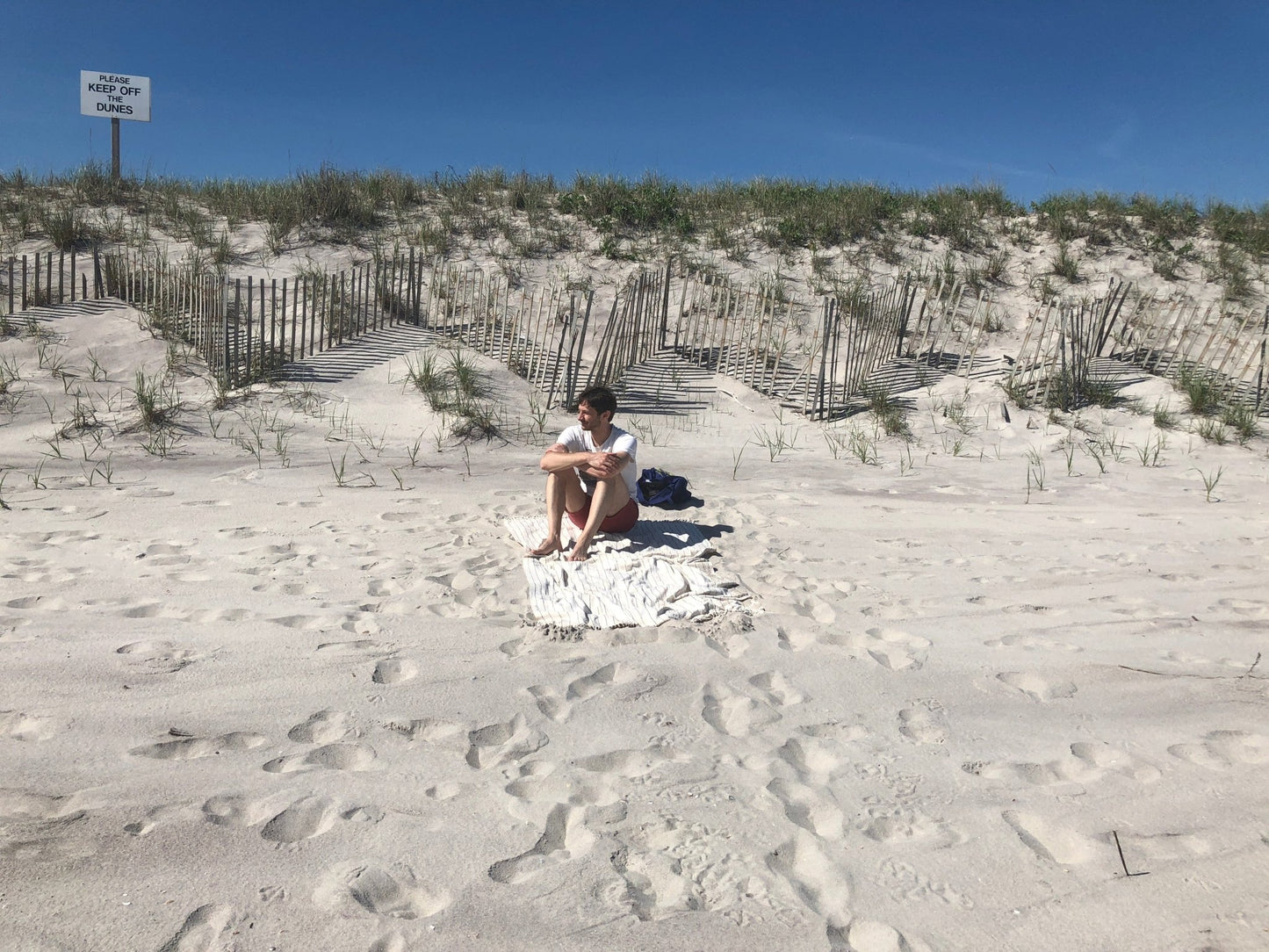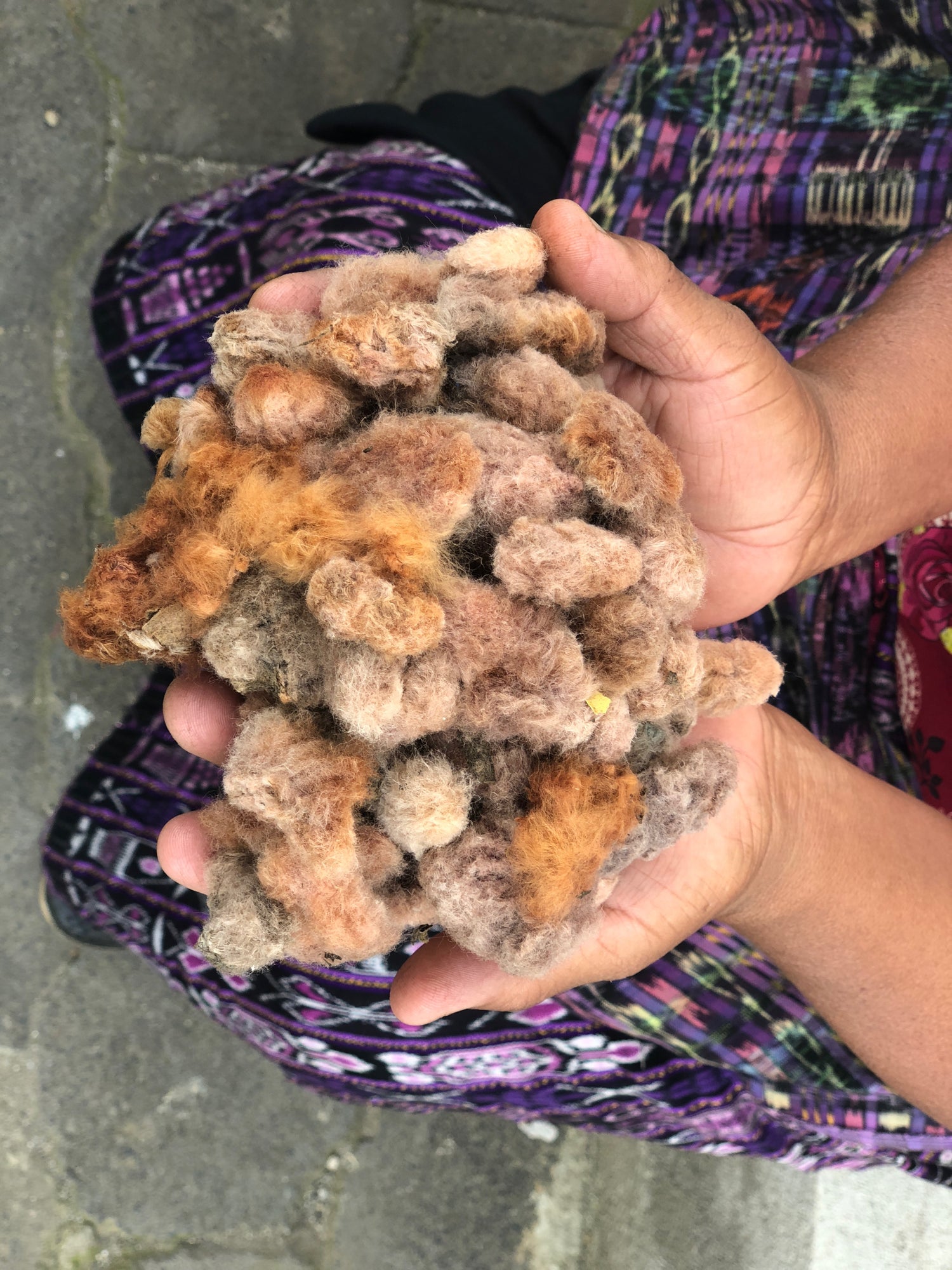 Heirloom cottons from Guatemala
In Guatemala, cotton grows in five rich colors: white, beige, brown, green and pink. Most cotton growers are located on the Pacific Coast of the country, where cotton usually grows amonst coffee trees.
Heirloom colored cottons have been used for centuries by Mayan people, mostly to embelish their traditionnal textiles (huipiles and tzutes).
Know more
HANDWOVEN BY MASTER WEAVERS, USING REGENERATIVE COLORED-COTTON
Indigenous farmers off the Pacific Coast of Mexico and Guatemala practice regenerative agriculture, and grow cotton the same way their ancestors did. Heirloom colored-cotton usually grows in small crops of corn and coffee, it doesn't require additional water or pesticides. These ancestral fibers are resilient and 100% rain-fed and therefore have zero impact on the environment. It is hand-harvested, hand-spun and hand-woven. Colors may vary from a harvest to another, and products may show nuances because no two cotton bolls are the exact same tone.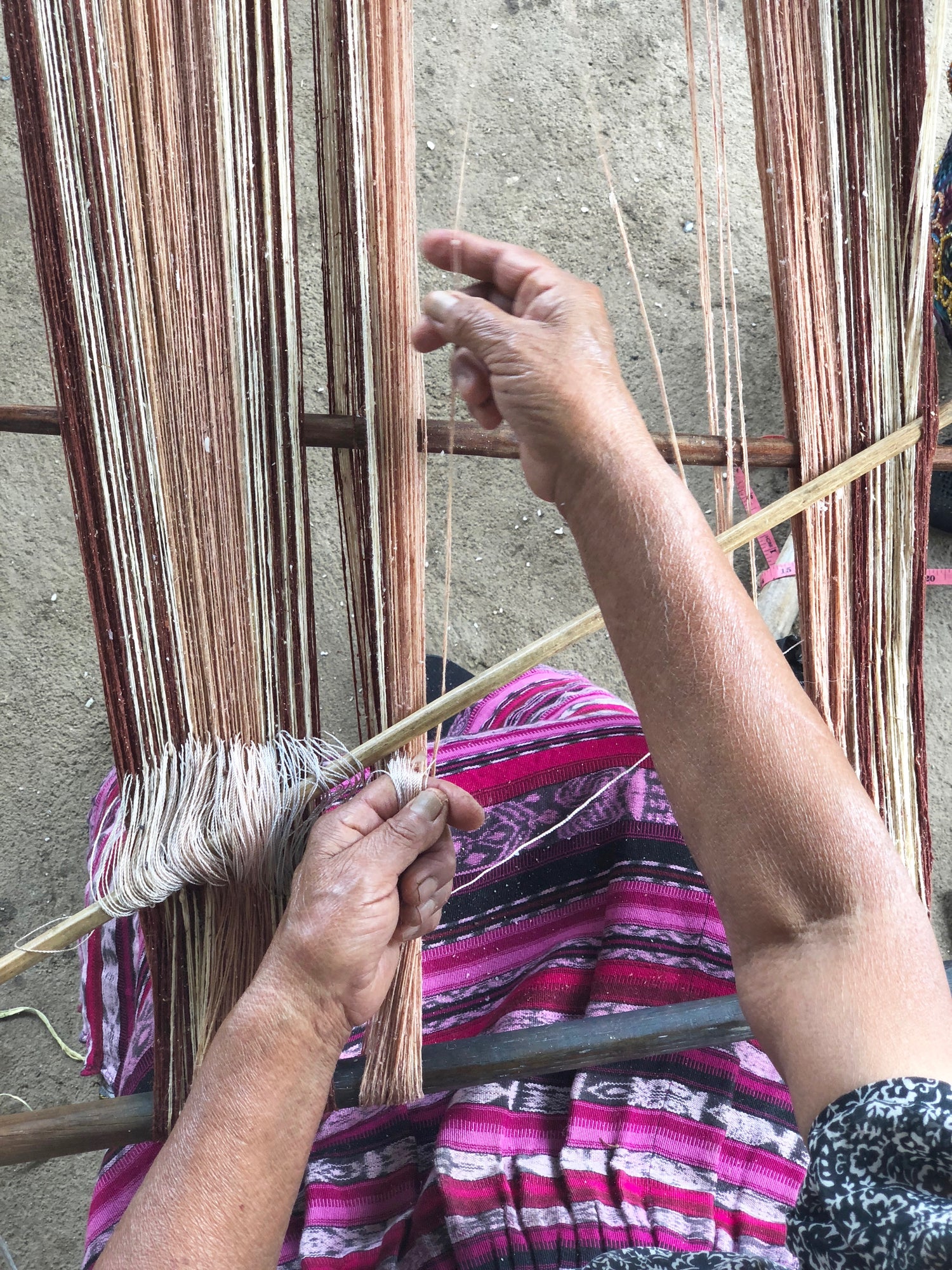 Craftsmanship
After being harvested, the cotton is cleaned by hand: the seeds kept aside for the next seeding and the impurities are removed from the cotton bolls.
Then, the cotton is hand-spun into threads which is the most time consuming step: this process only can take up to two weeks and is made without the help any machinery.
Finally, the traditionnal backstrap looms are getting ready, and the weavers can start working on the final piece.
It takes about 3 weeks from start to finish to create just one of our cotton blankets.