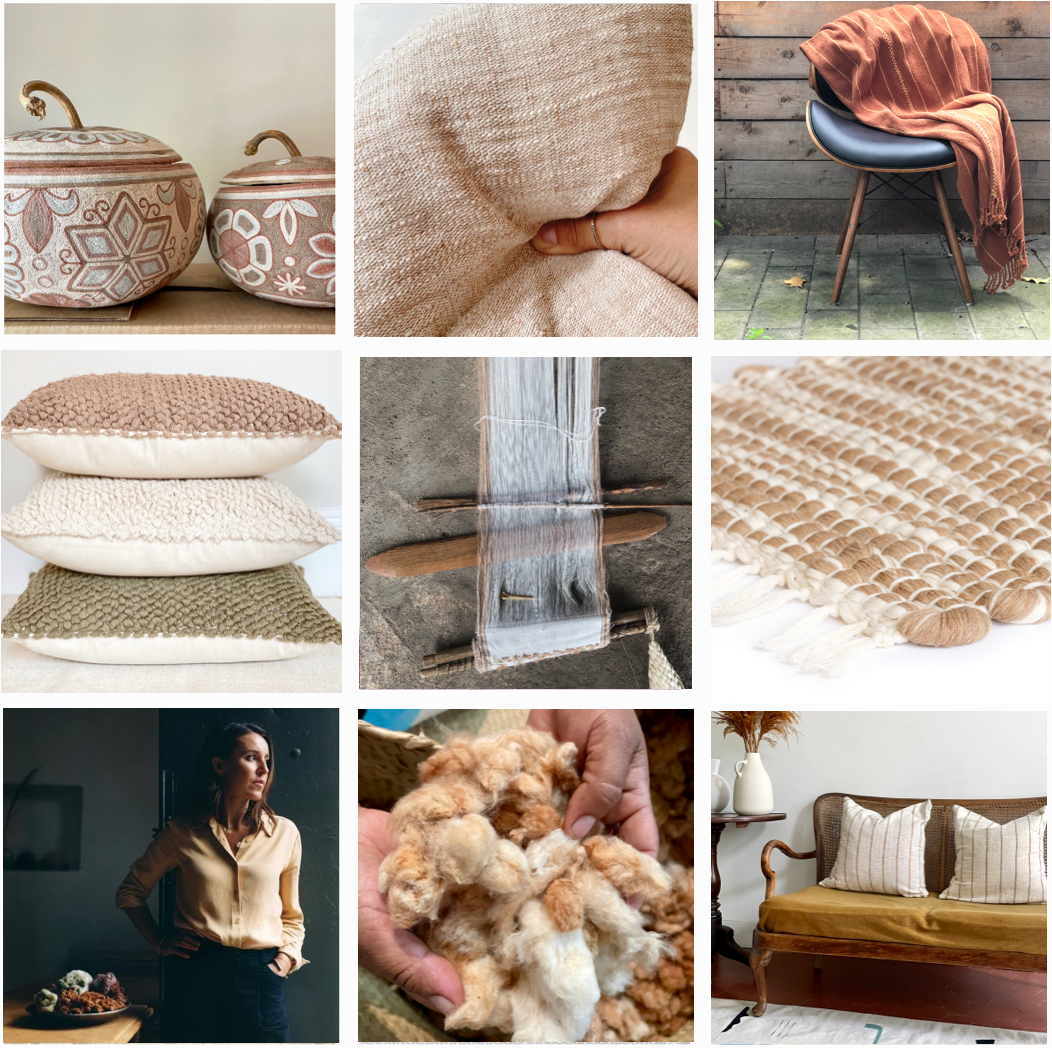 Behind the Hill
Behind the Hill is a textile company born in Brooklyn, New York in 2016. We create unique and contemporary pieces for home decor using a variety of heirloom cottons which grow wild in shades of pink, terra-cotta, green, beige, and white in just a handful of villages around the world.
We partner with communities of Indigenous people in Central and South America and one community in India who still grow, spin, and weave color-grown cotton, the same way it has been done for centuries. Our products come directly from Nature's harvest. We are in awe of how her rainfall, sunlight and wind affect the texture and colors of our raw materials.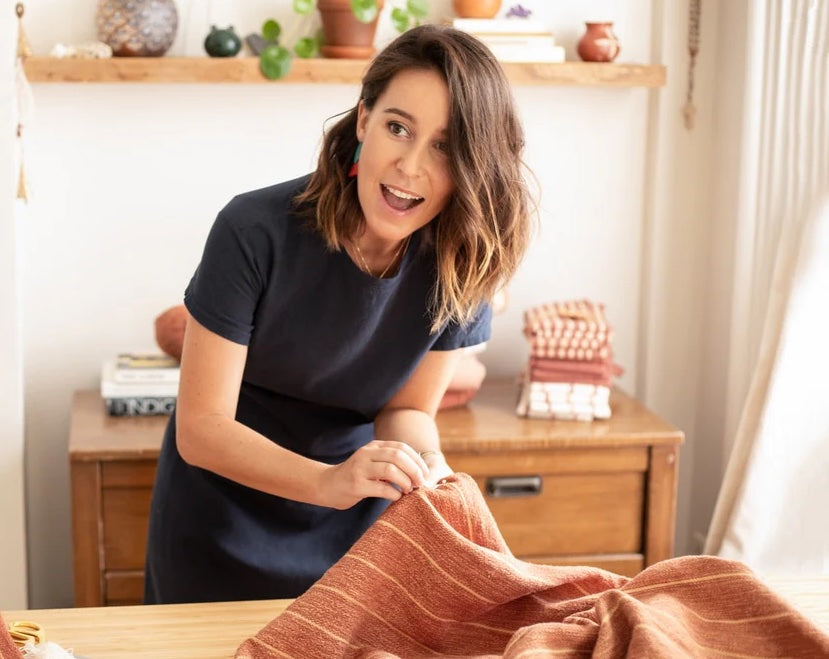 About our founder: Maud Lerayer.
Behind the Hill was established by Maud Lerayer: a multicultural traveler and textile designer with a deep interest in anthroplogy.
Maud was born and raised in France, she spent nine years in Mexico City during her twenties (2003-20012), then she lived in New York City for eleven years (2012-2023). She now lives in the South of France with her partner and their two children.
She is passionate about textiles and Indigenous cultures. She has traveled extensively, mostly by herself, in Latin America for over twenty years. After working for corporations such as Mercedes-Benz, The Coca-Cola Company and Sony, Maud realized that the energy she had dedicated through the years for others' benefit, could be dedicated to a project that really mattered to her; a project she could really see the beauty in, and one that would directly benefit the people who make the products. She now connects distant worlds through curated trips and shares her passion for textiles handwoven with color-grown cotton – all from a vision to bridge old and new cultures.
We work hand in hand with our partners on the ground
We work directly with our artisan partners, without any middlemen. This allows us much more flexibility in our production and we can offer a fair price to our customers. That special connection with our team on the ground is also what we cherish the most. Maud Lerayer, our founder is striving to keep ancient traditions alive while working hand in hand with the weavers.