Regular price
$31.00 USD
Sale price
$15.00 USD
Unit price
per
Sale
Sold out
Add some texture to your table to elevate any meal. Our Summer placemats are handwoven with organic, heirloom cottons which grow wild with no chemicals, and no dyes (synthetic or natural)
Approx 16"x15" 
TYPE OF COTTON

50% heirloom ixcaco cotton (brown)
50% heirloom white cotton

Hand-harvested, hand-spun, hand-woven
From Guatemala
CRAFTSMANSHIP

Handwoven on backstrap loom by Mayan weavers, in Guatemala.
CARE

Machine-wash your organic cotton placemats at a normal wash cycle setting and at a low temperature (max. 30°C), or cold. Use an eco-friendly detergent if you can. Tumble dry low.
MESSAGE FROM OUR FOUNDER

These placemats are what we use every day at home. It gets sometimes very messy with two young kids, but these placemats are very easy to wash. I love that they are more square than regular, so they don't take the whole space on the table.
Share
View full details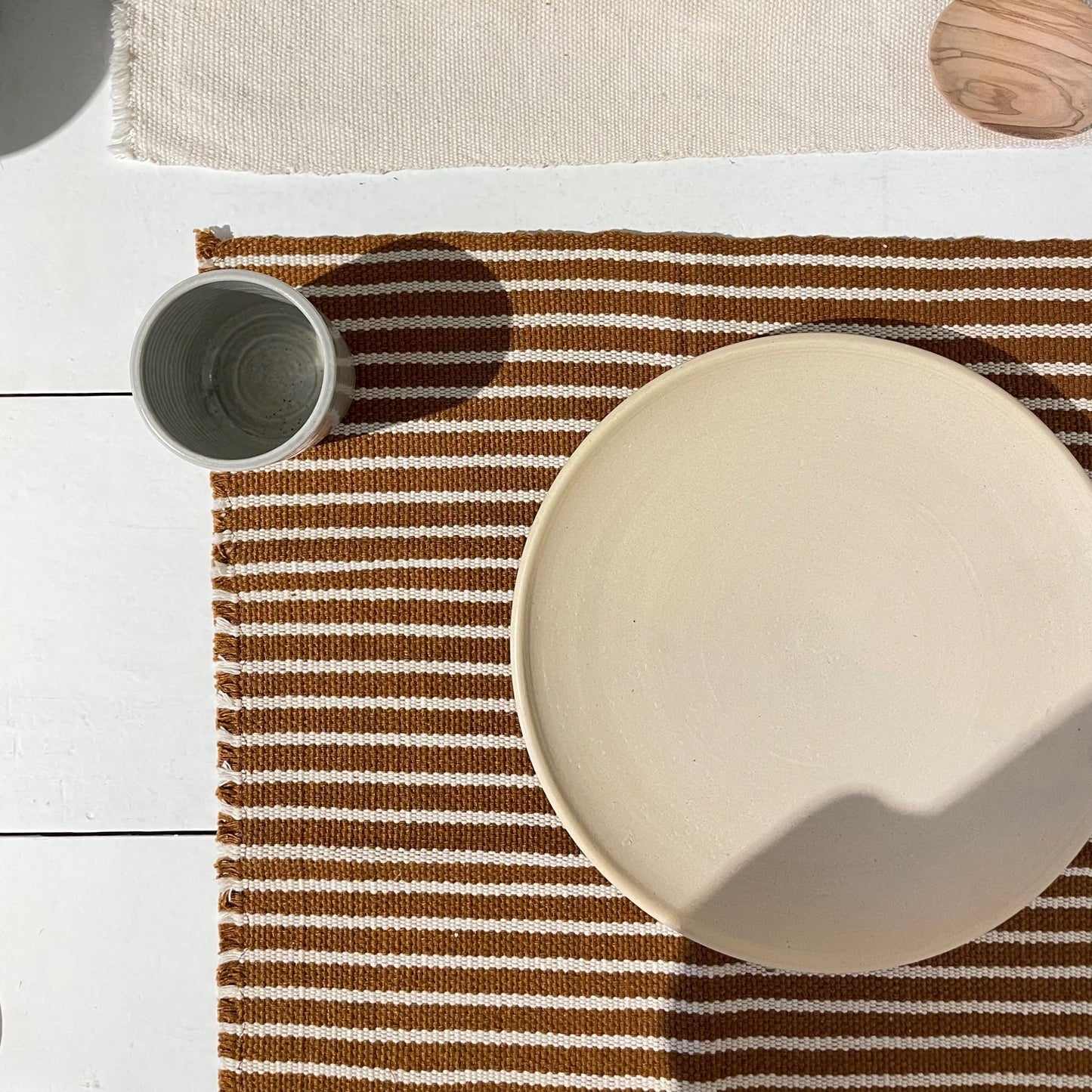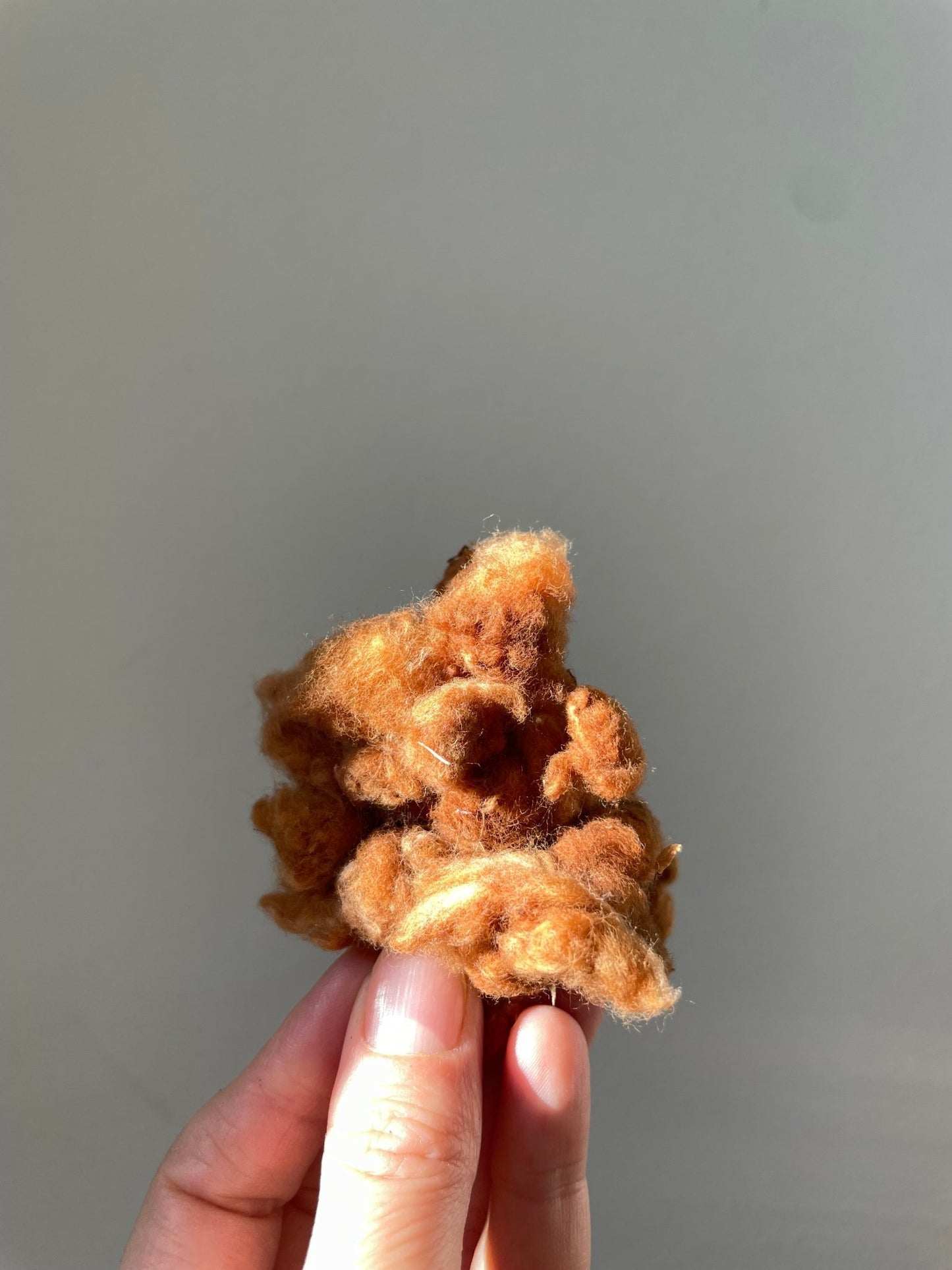 Heirloom cottons from Guatemala
In Guatemala, cotton grows in five rich colors: white, beige, brown, green and pink. Most cotton growers are located on the Pacific Coast of the country, where cotton usually grows amonst coffee trees.
Heirloom colored cottons have been used for centuries by Mayan people, mostly to embelish their traditionnal textiles (huipiles and tzutes).
Know more
HANDWOVEN BY MASTER WEAVERS, USING REGENERATIVE COLORED-COTTON
Indigenous farmers off the Pacific Coast of Mexico and Guatemala practice regenerative agriculture, and grow cotton the same way their ancestors did. Heirloom colored-cotton usually grows in small crops of corn and coffee, it doesn't require additional water or pesticides. These ancestral fibers are resilient and 100% rain-fed and therefore have zero impact on the environment. It is hand-harvested, hand-spun and hand-woven. Colors may vary from a harvest to another, and products may show nuances because no two cotton bolls are the exact same tone.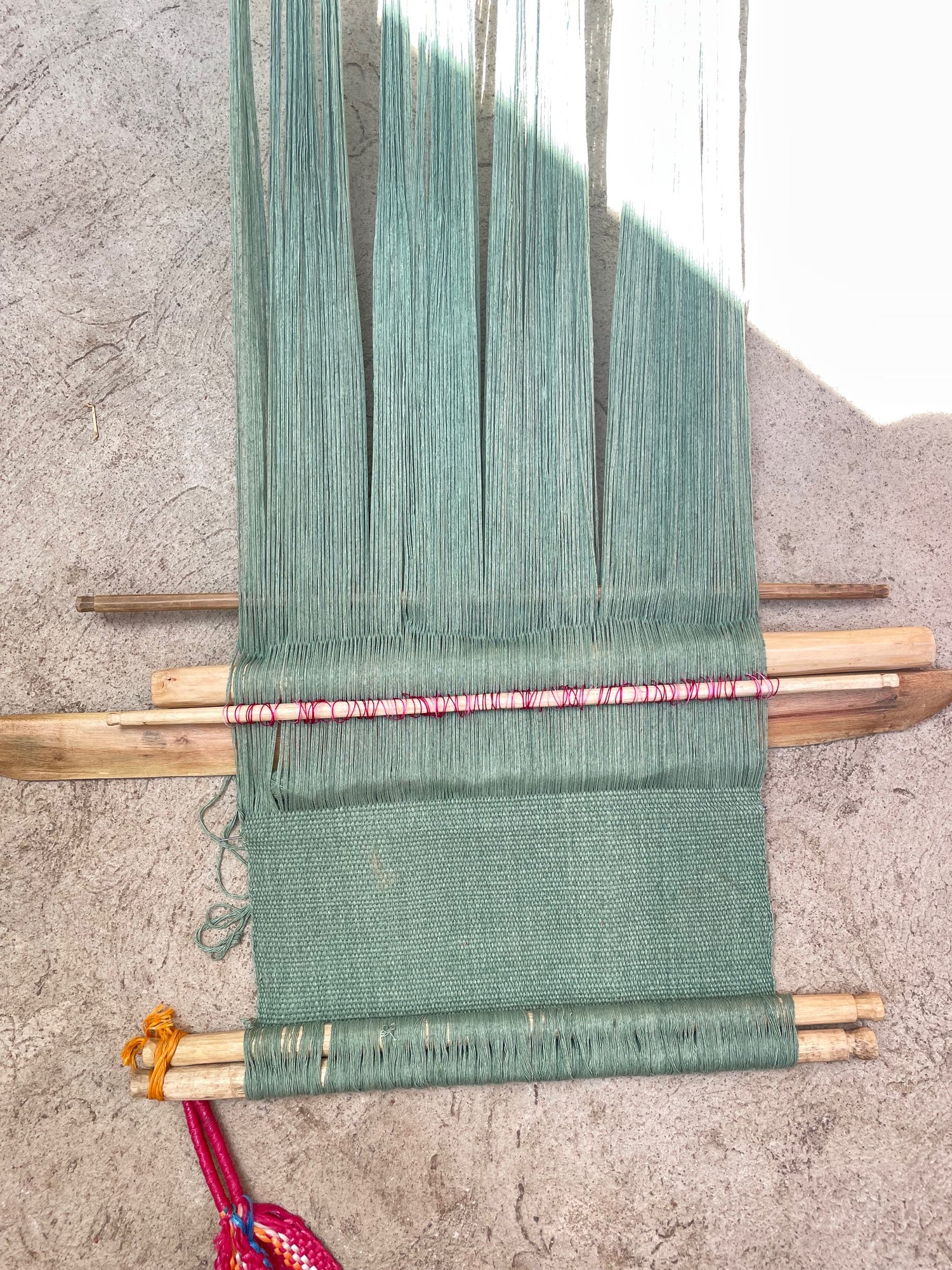 Craftsmanship
In Guatemala, cotton is hand-harvested, hand-spun and hand-woven. It takes a great amount of time to just transform the cotton balls into threads because heirloom cotton's fibers are shorter than regular white cotton. It also requires great skills; only a few master weavers are still able to hand-spin the cotton into beautiful, delicate thread. Our placemats are handwoven on traditionnal Mayan backstrap looms in San Juan la Laguna, by the shore of Lake Atitlan.
My sweetest meals with this placemats!!!
This placemats are a dream, the texture and the touch of the cotton is so nice.
I bought a bunch of them in different colors to mix and match my table and I truly love them.
They can go in the washing machine and come back like new, every time softer and softer.
The colors are perfect and give such a lovely accent to my wooden table, I love that there is no dyes in the process and is just pure natural cotton.
I will be back for more very soon!