Regular price
$150.00 USD
Regular price
$240.00 USD
Sale price
$150.00 USD
Unit price
per
Sale
Sold out
The semi-circle shape of our Rising Sun pillows perfectly contrasts with strong-lined geometric elements to create balance and harmony in any rooms.
Measurement: 18" x 11" x 2 1/2"
Down/feather insert included
TYPE OF COTTON

50% heirloom coyuchi cotton
50% heirloom white cotton
Natural dyes: Pericon (Marigold flowers)
CRAFTSMANSHIP

The fabric is handwoven in the Mountains of Oaxaca, using coyuchi cotton from Oaxaca and marigolds flowers from the same area.
Each pillow is assembled in New York
Pillows inserts are custom-made in New York.
MESSAGE FROM OUR FOUNDER

It took us a while to figure out the right shape and size to create an interesting addition to a pillow collection. Our rising sun pillows were born in the middle of the pandemic when everyone was craving for Nature, round soft shapes and earthy tones. I could not love them more!
Share
View full details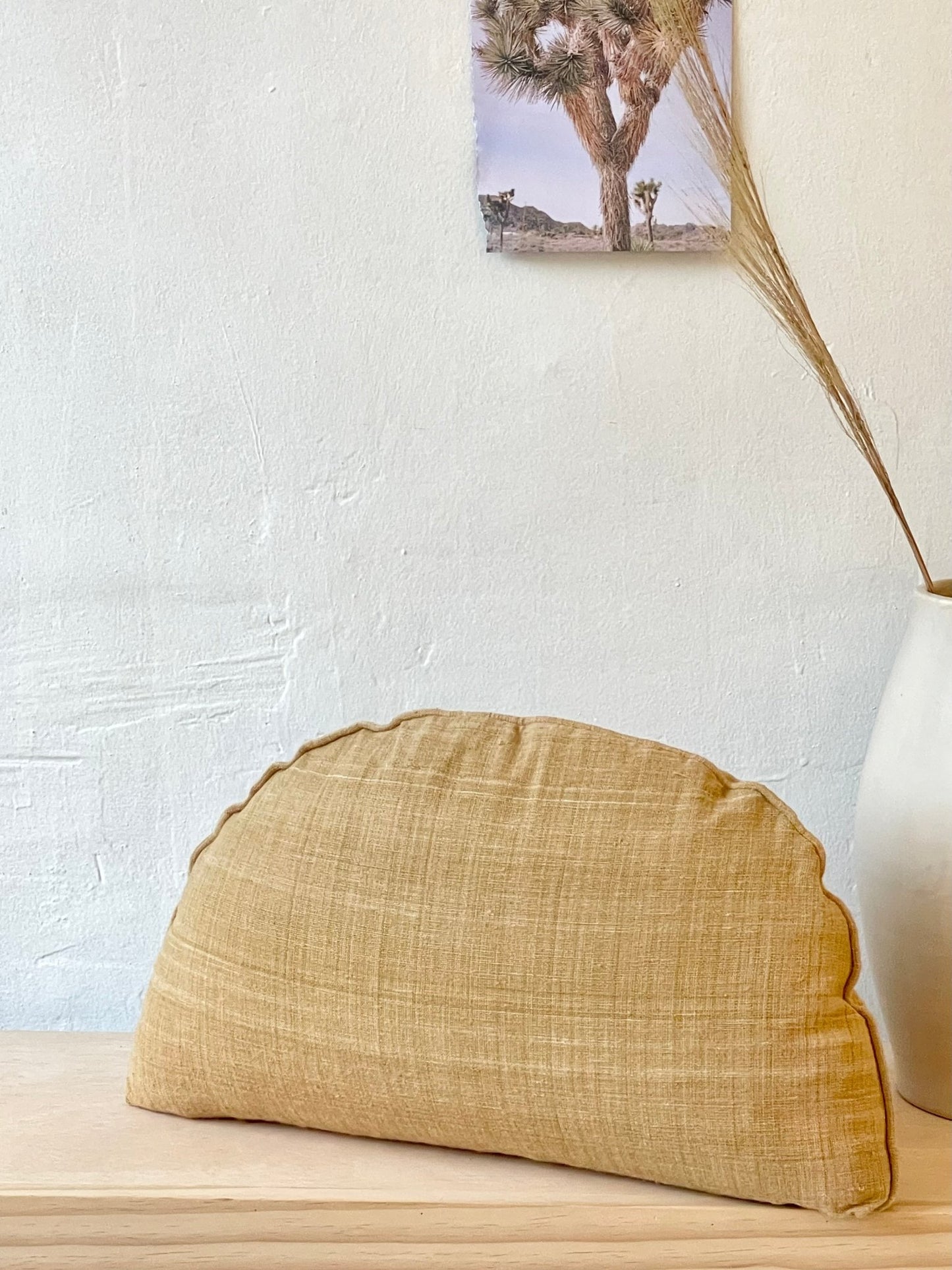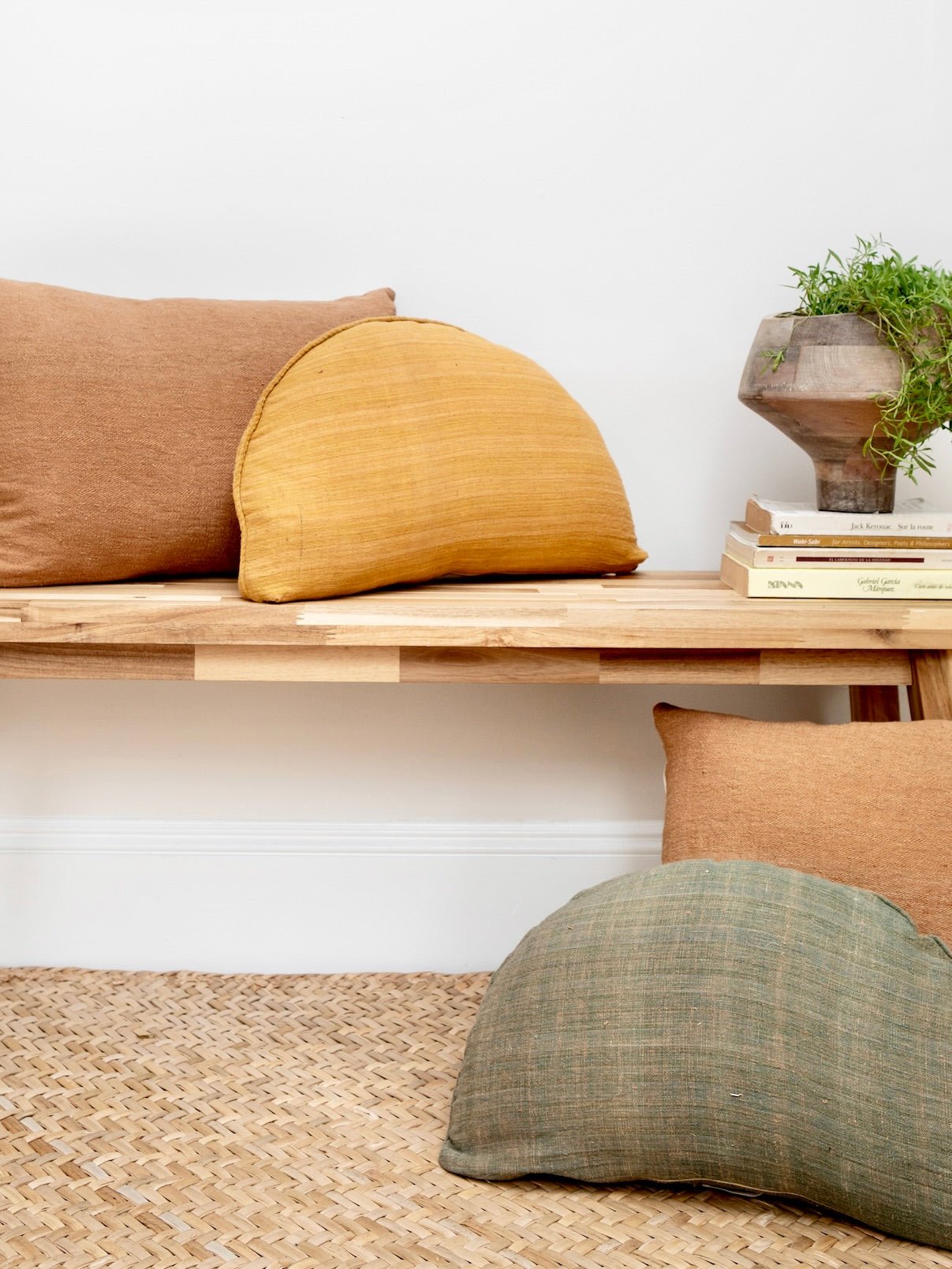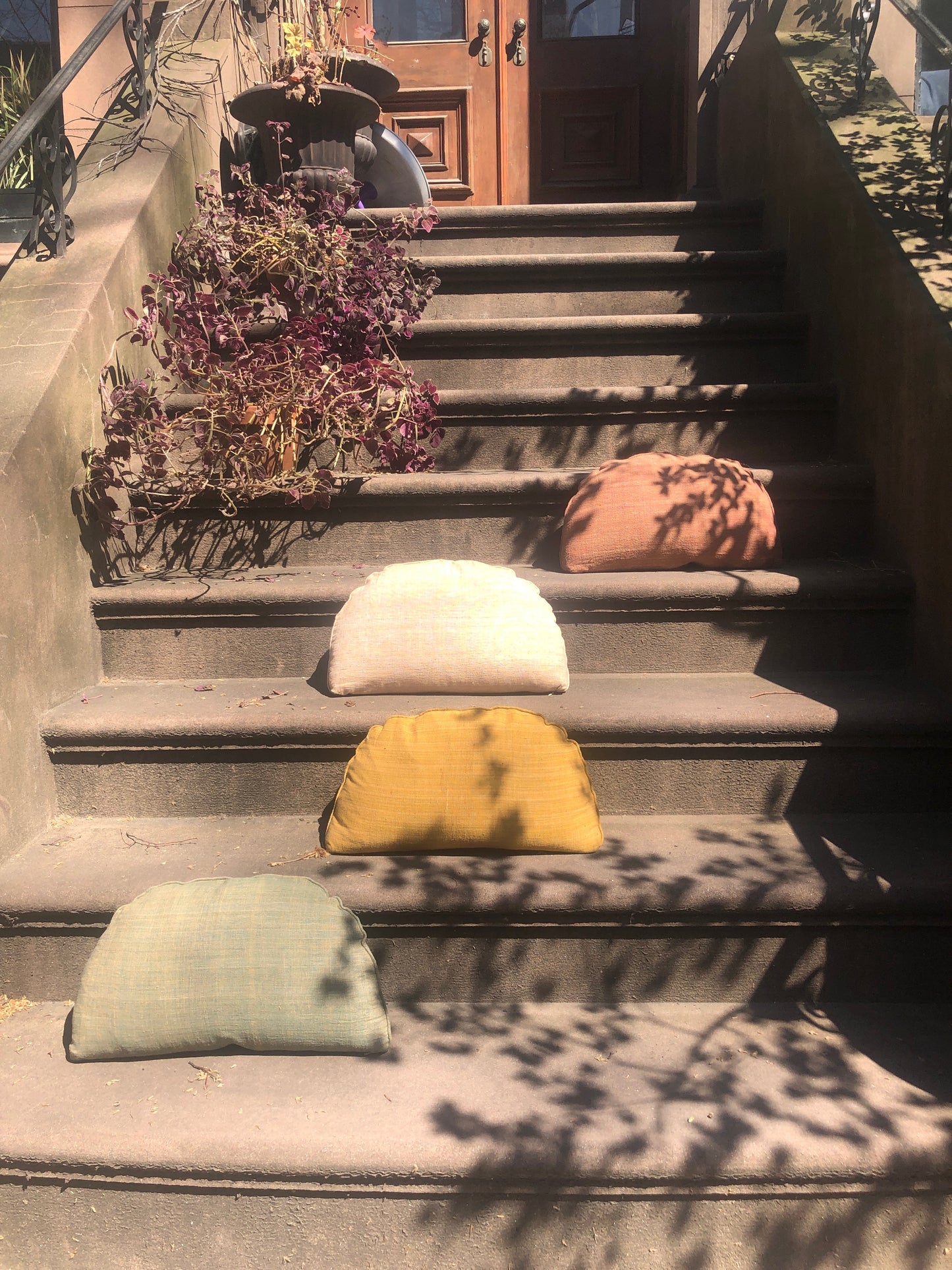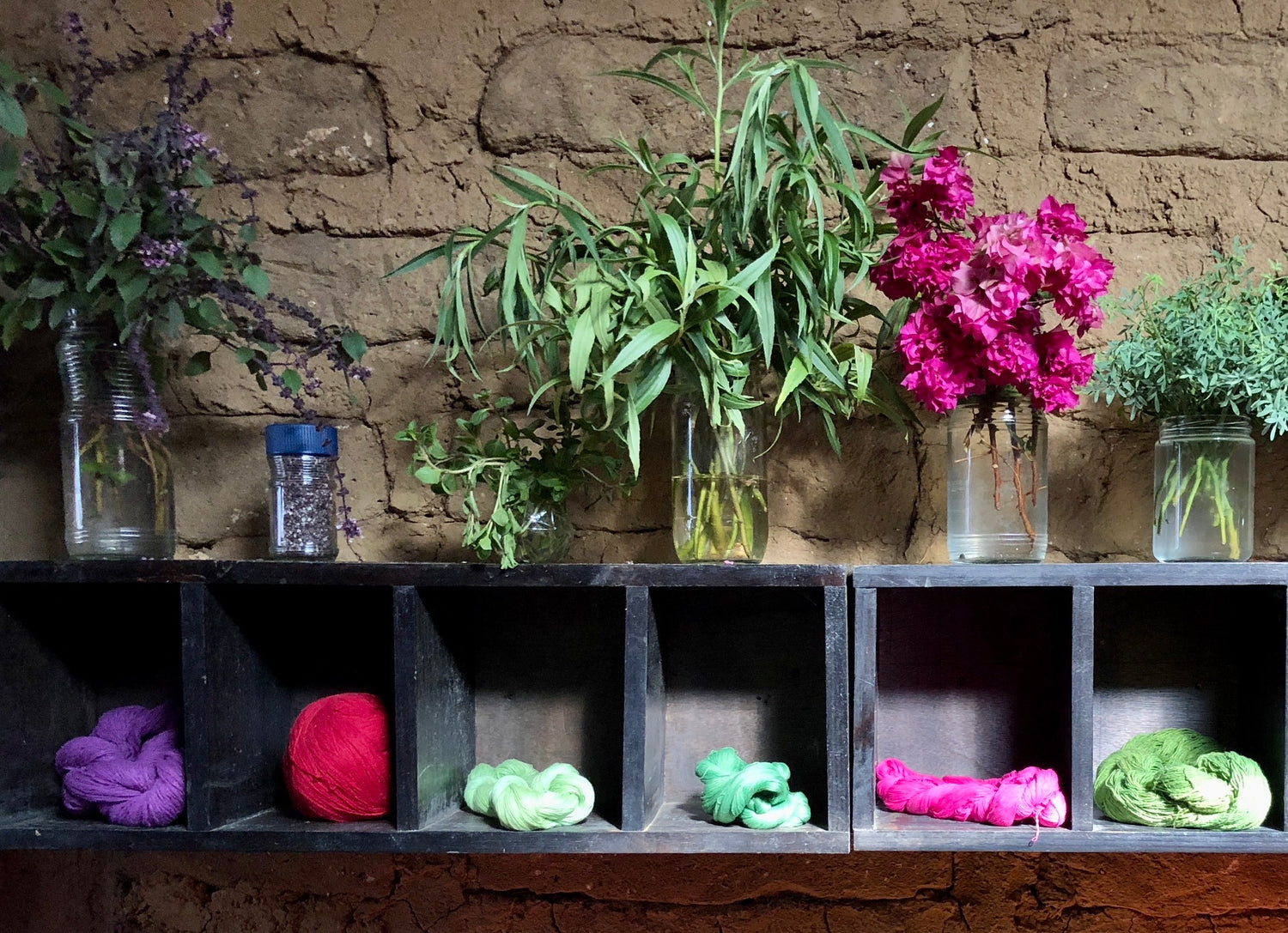 Heirloom cottons and Natural dyes
Natural dyes can be found in multiple different ecosystems. Most ancient civilizations were familiar with dyeing fabrics by extracting the colors from leaves, branches, roots, and even secretions of insects.
Every region had its own dyeing technique. Although many of these traditions were swept away by industrial advances, some survived and are still being practiced in remote areas of the world.
Indigenous people who work with heirloom cottons, have also been familiar to natural dyes for generations. Native white cotton is usually the cotton that is dyed, but in a few villages, natural dyes are traditionally used over brown cotton.
Our sunkissed pillow - Grana is a tribute to the Indigenous Mixtec tradition: we dye brown coyuchi cotton over with grana cochinilla to create this wonderfully earthy and deep pink-red color. the back of the pillow is made of 100% coyuchi cotton.
"In some Native languages the term for plants translates to "those who take care of us."