Regular price
$110.00 USD
Sale price
$85.00 USD
Unit price
per
Sale
Sold out
Our light cotton throws are very versatile. We use them as picnic blanket in Spring, sarongs in Summer, scarves in Fall, and travel-everything are year long. 100% compostable.
Measurements: 40" x 60" (100cm x 150cm)
TYPE OF COTTON

Kandu Cotton: Native, organic brown cotton from India
Kora Cotton: Organic white cotton from India
CRAFTSMANSHIP

Handwoven on traditional pedal loom in Karnakata, India

Natural dyes:
- Alizarine: Red color extracted from Alizarin, a non-toxic byproduct of coal tar
- Anar: Yellow extracted from the outer rind of pomegranate mixed with myrobalan (Indian Gooseberry)
- Kasim: Black color extracted from iron rust and fermented jaggery
CARE

For a lifetime of cozy comfort, wash separately in cold water on the gentle cycle with your usual detergent. Tumble dry low.
MESSAGE FROM OUR FOUNDER

This Landscape collection was designed when I was on a maternity leave in 2021; it is the result of the short creative window I had that year.
Each design is part of a collection that was inspired by the abstract landscapes of multifaceted artist Etel Adnan.
Share
View full details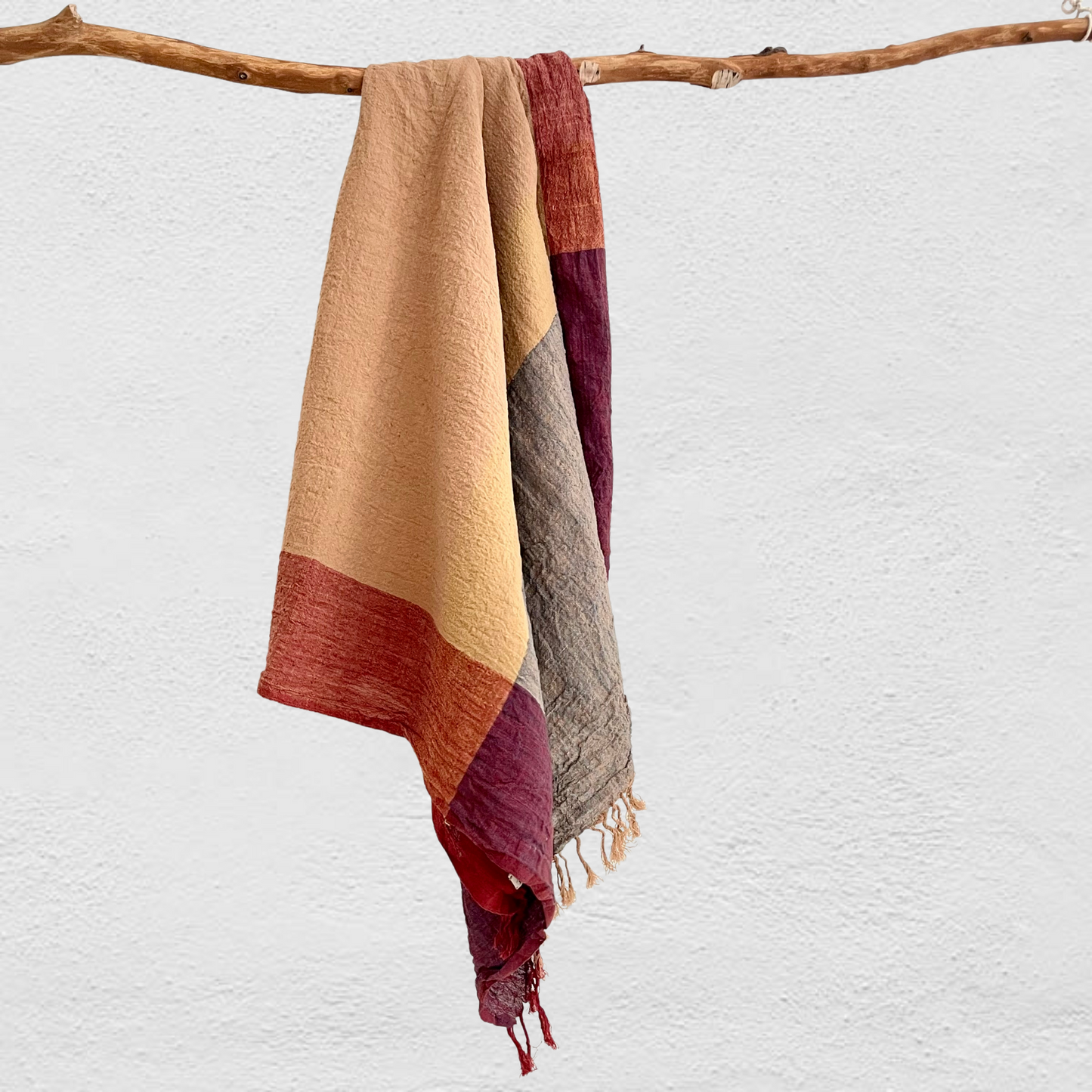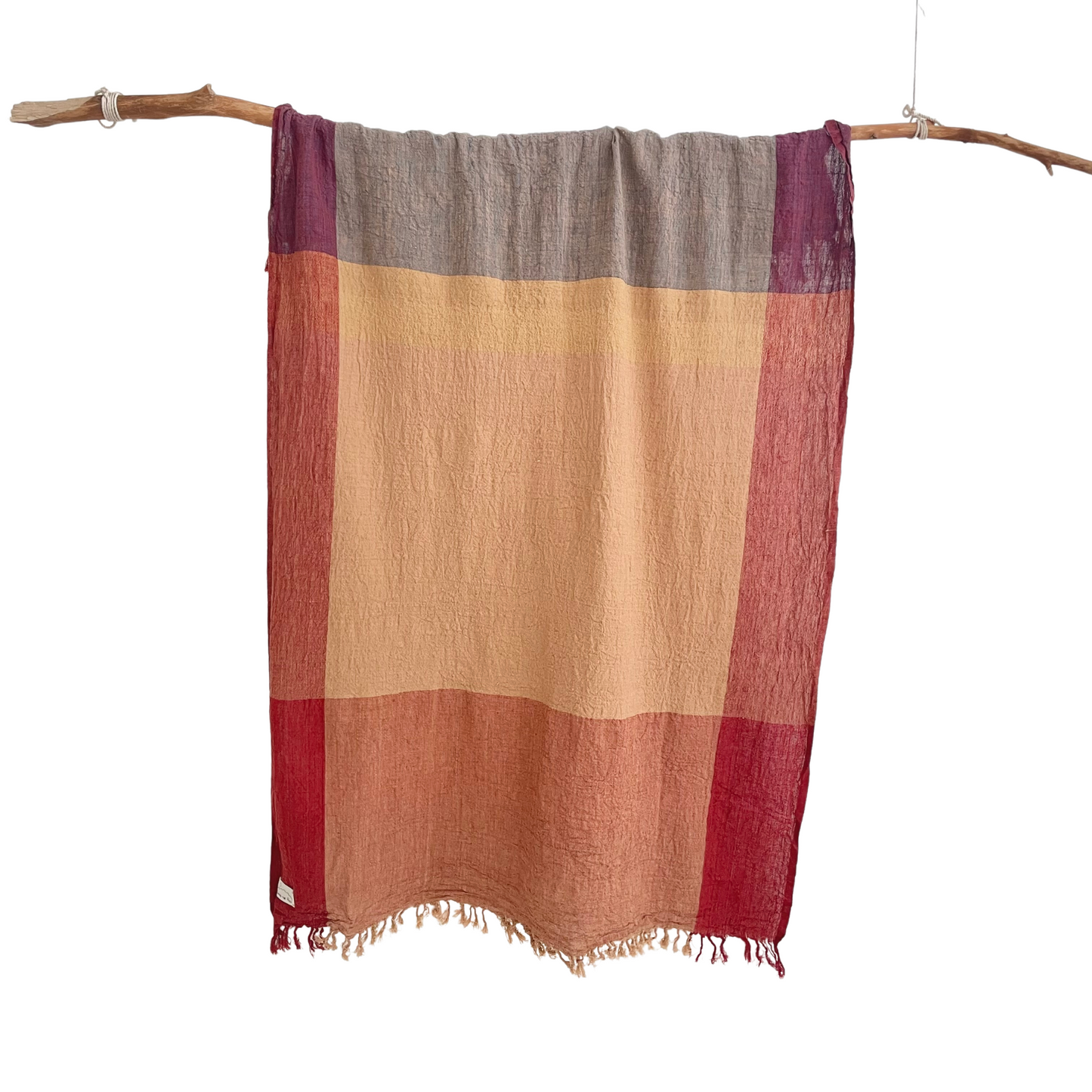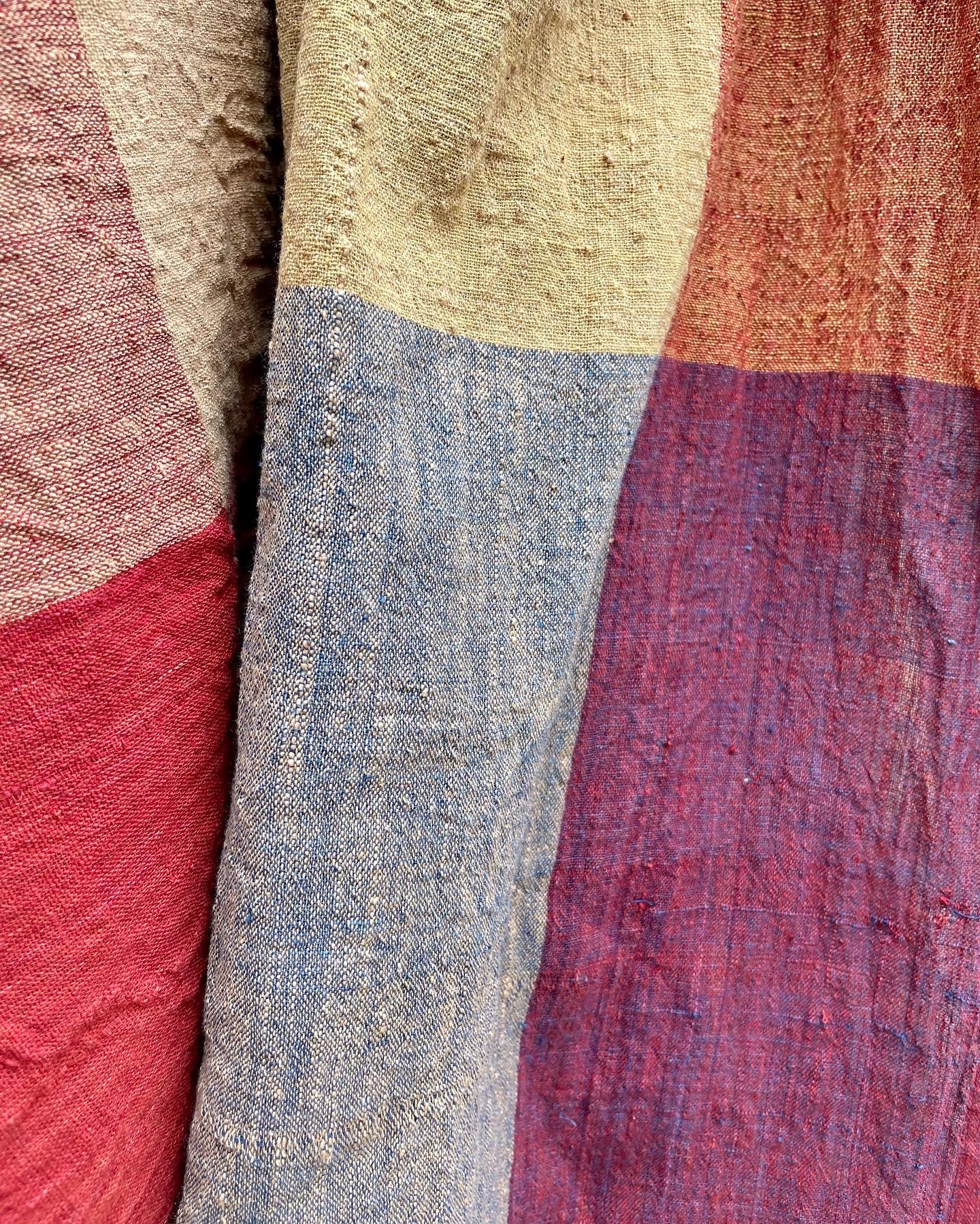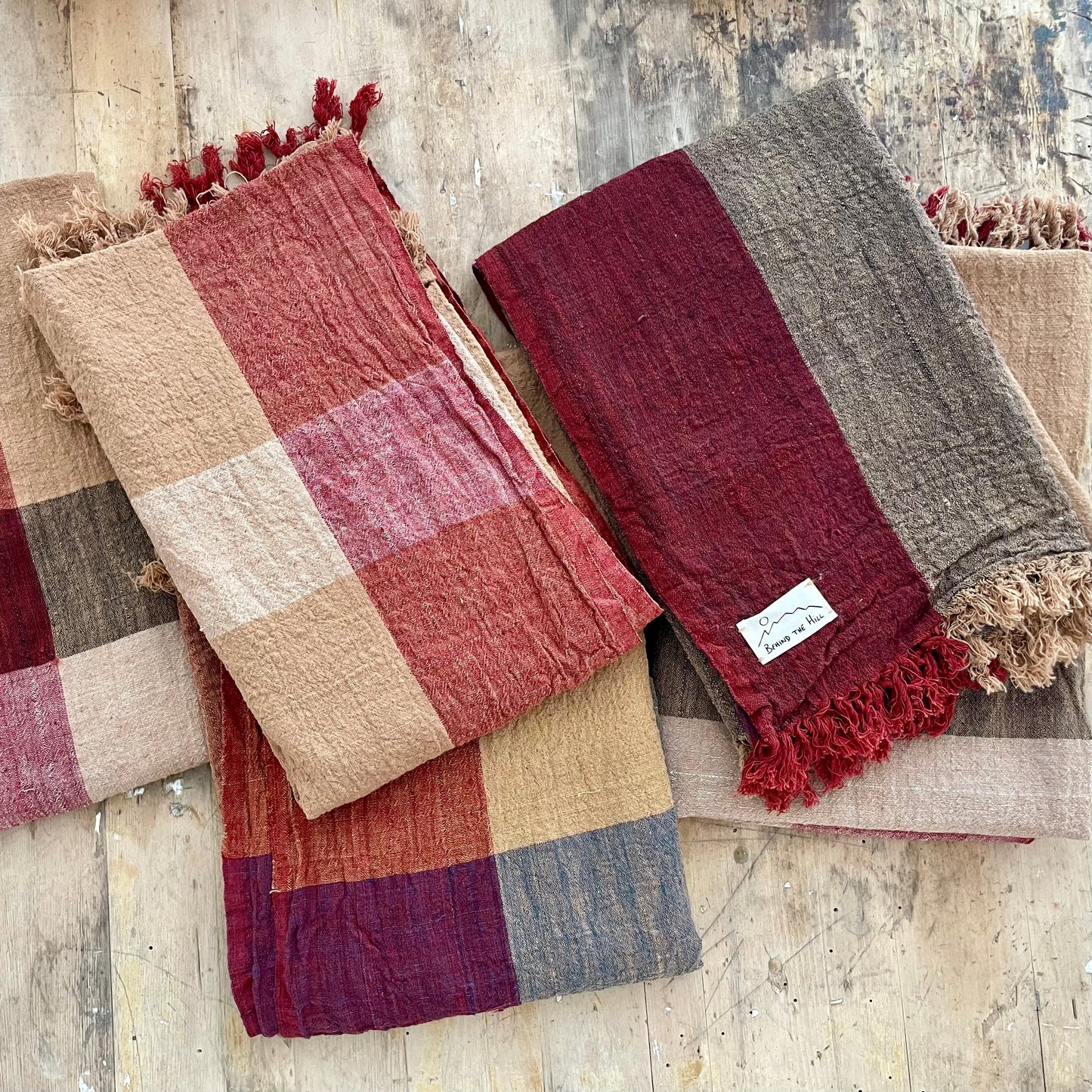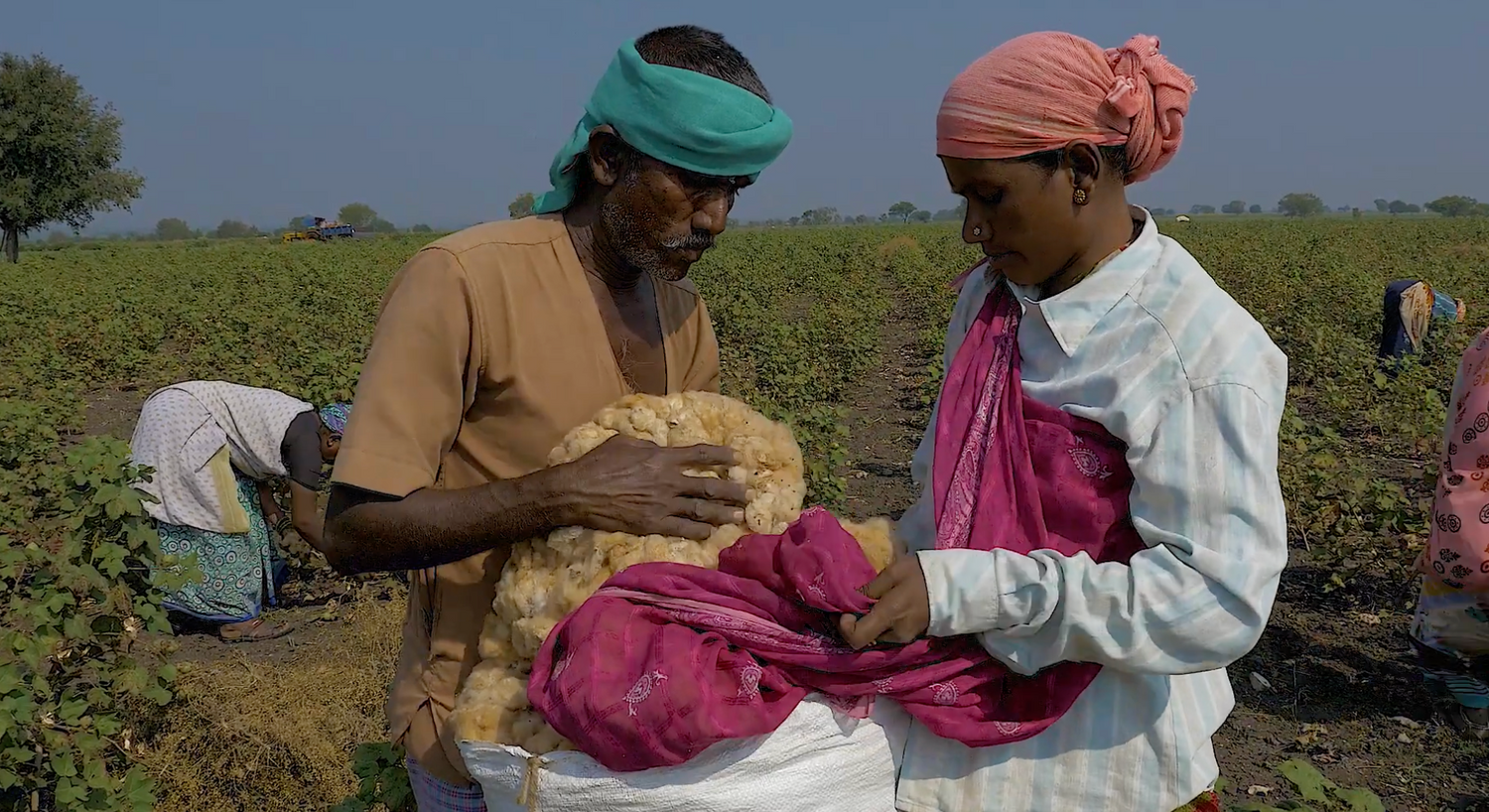 Heirloom cotton from India
ಕoದು | कन्दु | read as 'kun-dhu'
Resilient and entirely rain-fed, this cotton strain requires no chemical pesticides or fertilizers. The revival of Indigenous cotton cultivation has energized hand-spinning and weaving in the area, creating a local, sustainable "land-to-loom" system.
Image and text from Udaanta, India
Know more
ಕoದು | कन्दु | read as 'kun-dhu'
is the colour brown in Kannada, the common language spoken in the cotton growing region of Karnataka, India.
Imagery by Kandu and Nila, India.